Industrial Noise Control
VAW Systems' industrial noise control products are designed for virtually any standard ventilation fan or heavy duty, high pressure fan system. The silencers are aerodynamically optimized to deliver high levels of attenuation (insertion loss) with minimal pressure drop and adverse fan system interactions.
Contact Air Industries for information on VAW System products.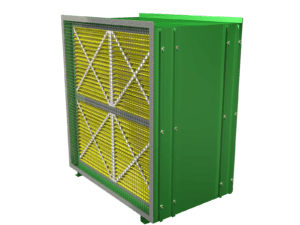 Inlet Filter Boxes
Inlet filter houses are easily integrated into any VAW Systems inlet silencer. Options include 1 to 3 sided air inlets and filtration performance from MERV 1 to 16 (pre-filters and final-filters). The filter racks may house 2 to 12 in. deep filters, within flat and V-bank configurations.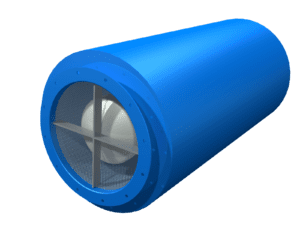 Blower Silencers
VAW Systems Industrial Silencers are available for intake and discharge air systems. They are suitable for virtually any centrifugal or axial fan, and are available in various configurations to meet your system requirements and space constraints. VAW's energy efficient Industrial Silencers may be installed within airstream temperatures from -40° to 350° F. Many surface finish options and factory installed accessories provide the industry's best in class, compact and adaptable noise control solutions.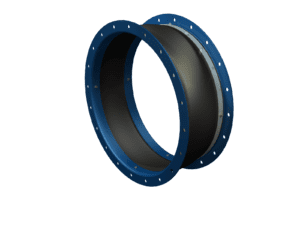 Flexible Fan Connections
VAW Systems flexible connectors or expansion joints provide an effective acoustical solution for fan connections that require isolation from the equipment vibration. Acoustic flexible connectors will help meet occupational noise limits for workers in close proximity to the fan equipment. Solutions include standard flexible connectors (silicone or EPDM liners), standard flexible connectors with a robust metal flow liner, or cavity pillow styles. The flow liner type connector prevents the flexible material from entering the airstream on a fan inlet and delivers significantly higher acoustic performance (Transmission Loss; dB) as compared to a standard connector. For optimal Transmission Loss, select VAW's cavity pillow connector. All VAW flexible connectors are built with high strength steel and durable liner materials.