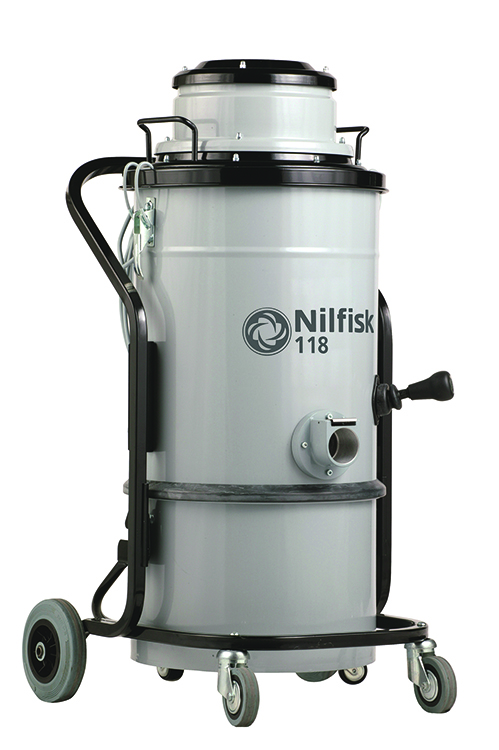 Single-Phase Vacuums
Nilfisk's single-phase industrial, light industrial, and cleanroom vacuums feature powerful suction, multi-stage filtration, maneuverability, rugged construction, and compact, easy-to-use designs.
Contact Air Industries for further details and ordering info.
Select Models:
118EXP Explosion-Proof
118 Industrial Vac.
Eliminator Pro Wet/Dry
Eco-Oil 13 Machine Shop Vac.
GD930 HEPA Vac.
GM80 Vac. with or without variable speed control
GM80CR Cleanroom Vac.
GM811 Vac.
IVT 1000CR Cleanroom Vac.
Lead RRP Vac.
S2 Industrial Vac.
S3 Indusrial Vac.
VHS 110 Industrial Vac.
VHS 110CR Cleanroom Vac.
VHS 255 Drum Top Vac.
VT 60 Wet/Dry
VT 60CR Cleanroom Vac.