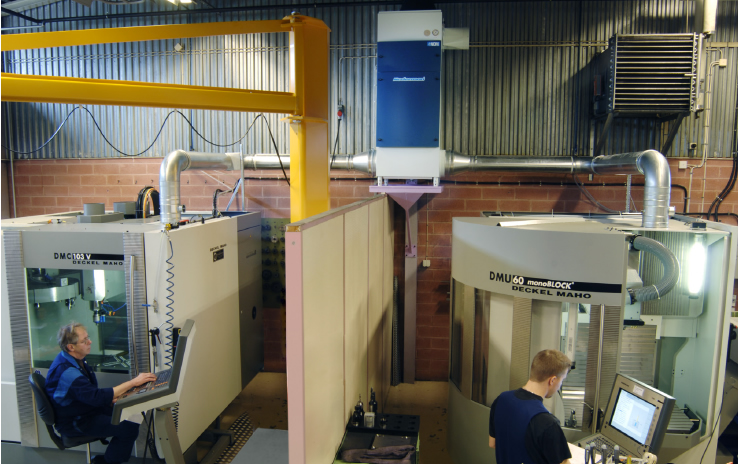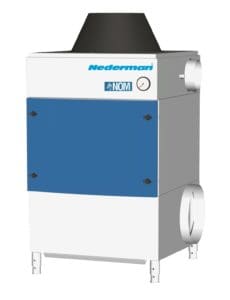 NOM Oil Mist Collectors
The Nederman NOM series of oil mist filters is the product of extensive research and development work, both in the laboratory and in the field.
The HEPA filtering efficiency that can be achieved is 99.97%, which means that the extracted air could even be recirculated* into the workshop premises without causing any discomfort.
Contact Air Industries for further details and ordering info.
The NOM filter unit cleans the air in up to three stages:
In the initial stage, contaminated air is drawn into the filter unit and turbulator plates separate out the relatively large drops of oil.
A washable main filter then removes up to 97.5 % (‹PM10) of the particle content of the mist.
An optional third stage a HEPA filter can remove practically all remaining traces of contamination. The discharged air will contain only 0.03% of its original oil content.
NOM filters can be used in a process wherever oil mist is generated. Nederman has extensive experience in solving air contamination problems created by coolants and our wide range of solutions cover all types of workshop machinery, from conventional machines to the latest highspeed CNC equipment. We offer highly efficient filter solutions for numerous operations, including grinding, turning, machining, drilling etc.